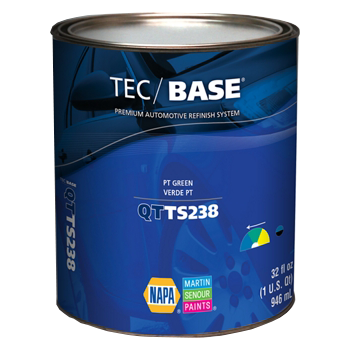 Tec/BASE® Premium Refinish System
Tec/BASE® Premium Refinish System targets shops that want the highest performance, color match, and productivity. From spot repairs to overall finishes, Tec/BASE is an easy-to-apply, fast-drying system that uses state of the art resin technology. Supported by premium undercoats and clearcoats, the Tec/BASE Premium Refinish System offers industry-leading speed, performance and quality. Available in basecoat and single stage technologies, Tec/BASE is supported by OEM certifications, a Limited Lifetime Guaranty, and has decades of success in the Collision Repair, Custom & Restoration, Fleet & Commercial, and Industrial & Manufacturing markets.
Pro//BASE™ Refinish System
The PRO//BASE™ Refinish System is a complete and compliant solventborne refinish system that fulfills a unique position in the market place. Suitable for blendable spot repairs, Pro//BASE is positioned for the medium-volume refinisher who requires better color match and quality than most value-priced systems can offer. As a nationally compliant solventborne system, Pro//BASE is the ideal system for refinishers who do not require the fast cycle times of high-volume premium waterborne or solventborne systems, and do not want to invest in specialized booth and spray equipment. Pro//BASE offers users a familiar, solventborne application process and with fast, simple, and accurate color retrieval, using the PROSPECTOR® and FormulaExpress® color tools.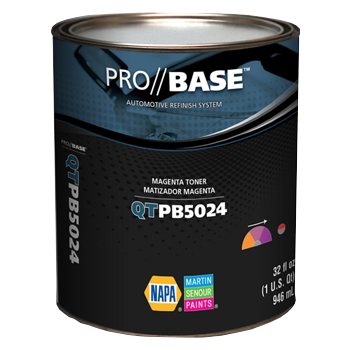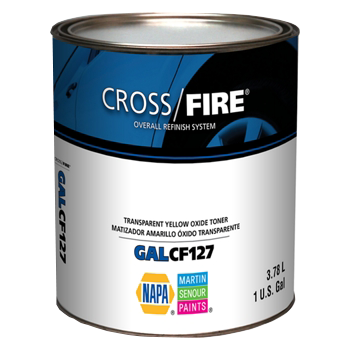 Cross/FIRE® Overall Refinish System
Cross/FIRE® is an economical, high-quality, mid-range coatings system for use in facilities specializing in high-volume overall repaints and fleet refinishing. Cross/FIRE® offers ease of application, a large color palette, and excellent gloss. Cross/FIRE® is available as a 1K or 2K single-stage and base/clear system with VOC levels to meet all regulatory rules in the United States. Each Cross/FIRE® intermix quality has approximately 30,000 color formulas ranging from vehicle refinish to fleet and everything in between.
PCC® Premium Commercial Coatings
PCC® Premium Commercial Coatings is a complete primer and topcoat system ideal for various industrial, equipment and farm and agricultural applications. PCC offers both 1K and 2K primer systems that are compatible for use with multiple enamel and urethane topcoat systems. Adding to the versatility of this system, PCC is available as both an intermix color system and in popular factory packaged colors, creating a large palette of thousands of colors to meet all of your industrial painting needs.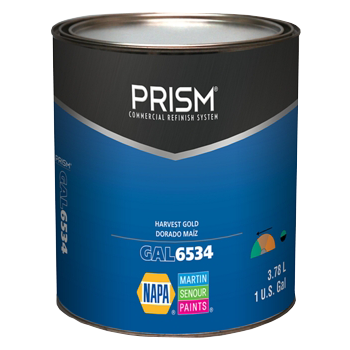 Prism® Commercial Refinish System
Prism® Commercial Refinish System is a complete solution for fleet refinishing, commercial, and manufacturing applications offering easy application, excellent hiding properties, and fast dry times. Available in an extended color palette of solid, metallic, and pearl colors, Prism is available in both basecoat/clearcoat and single stage applications. Prism is available in multiple VOC levels, including 2.1 VOC, 2.8 VOC, and 3.5 VOC, positioning it as the premium commercial refinishing system available for use nationwide.
Finish 1™ Automotive Refinish Products
Finish 1™ Automotive Refinish Products is a value product line offering surface cleaners, undercoats, factory packaged acrylic enamel single stage colors, and clearcoats. With the majority of the products in the system featuring a 4:1 mix ratio, Finish 1™ products are easy to sell and easy to use. Finish 1™ is an excellent product choice for smaller shops, over the counter sales, or for anyone looking for good performance at a value price.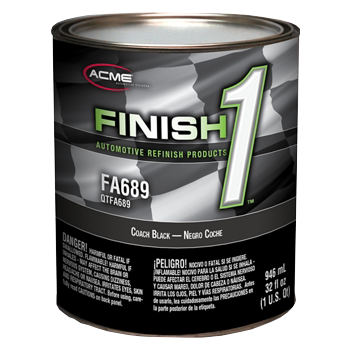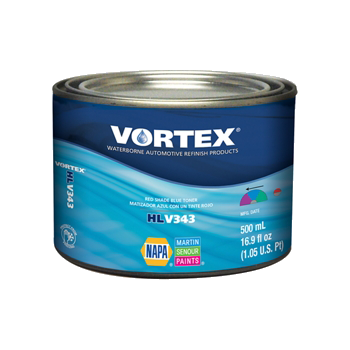 Vortex® Premium Waterborne Refinish System
Vortex® Premium Waterborne Refinish System is an easy-to-apply, fast drying system that provides excellent color match while meeting the strictest VOC limits in North America. Vortex consists of a compact toner system that is easy to mix and offers excellent coverage and blending properties. Utilizing a proprietary waterborne resin system, Vortex achieves VOC-emissions compliance in all 3.5 VOC regulated areas without the need for a large capital equipment investment and the complications that normally accompany a waterborne system conversion.